Curantyl during pregnancy
20.06.2022
An obstetrician-gynecologist prescribes Curantil (the chemical name of the active substance is dipyridamole ) if there are problems during pregnancy, one way or another associated with an increase in blood clotting. It is prescribed for:
prevention of thrombosis;
treatment of preexlampsia ;
Preeclampsia is a serious complication of pregnancy that occurs after the 20th week of gestation. Main symptoms: increased blood pressure, combined with the presence of protein in the urine.
prevention of premature birth;
treatment of threatened miscarriage.
The drug can be taken at any stage of pregnancy, but only if its benefits for maintaining pregnancy are greater than the possible risks. It is well tolerated by women and serious side effects are very rare.
How Curantil works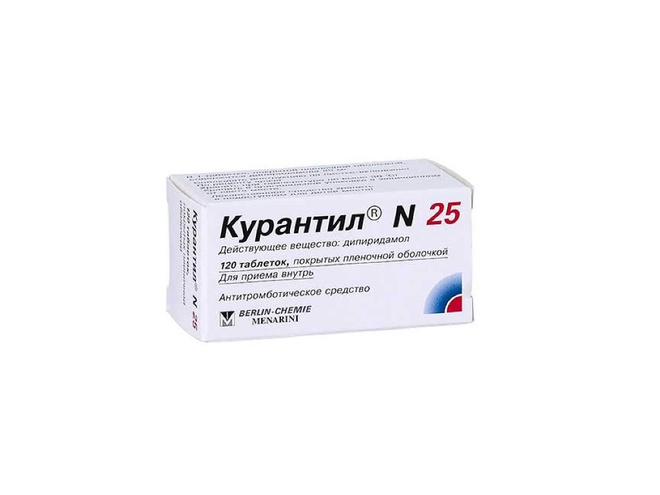 The drug acts on blood cells, which are the very first involved in the appearance of a blood clot (blood clot) – platelets . Curantyl slows down their adhesion and attachment to the inner wall of blood vessels, thereby preventing the appearance of blood clots. Drugs with this mechanism of action are called antiplatelet agents .
The formation of blood clots is not a disease, but a necessary part of the body's work, preventing blood loss. However, sometimes during pregnancy, the properties of the blood change: it becomes too thick and prone to the formation of platelet clots and microclots.
Even if this does not lead to life-threatening large blood clots, such thick blood does not easily penetrate into small vessels, such as the vessels of the placenta. This leads to poor blood supply and impaired fetal development – fetoplacental or placental insufficiency .
In addition, poor blood supply to the small blood vessels of the kidneys makes a pregnant woman more likely to develop hypertension (high blood pressure) and preeclampsia (a potentially life-threatening pregnancy complication).
What and for how long Curantil treats during pregnancy
In the first and second trimesters of pregnancy, the drug can be used as part of the treatment of threatened or incipient miscarriage.
In the third trimester, Curantyl is prescribed for:
prevention of thrombosis;
treatment of fetoplacental (placental) insufficiency;
prevention and treatment of preeclampsia and its complications;
preventing preterm birth.
Benefits for mother and fetus
A Cochrane review (a large study summarizing the results of all serious studies of any problem) of 77 studies in which more than 40,000 pregnant women took part showed that taking antiplatelet agents (including dipyridamole, the active substance of Curantyl) significantly reduced the risk of:
preeclampsia;
premature birth;
the birth of a small child;
death of the fetus or newborn.
How to take Curantil during pregnancy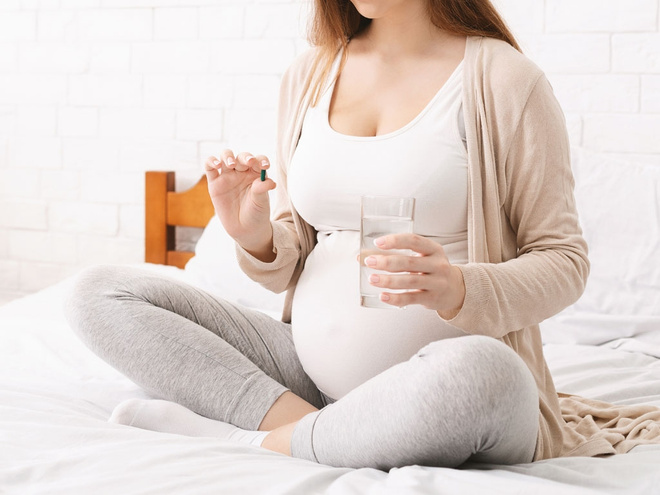 Do not take Curantyl alone! This is a drug that is prescribed only by a doctor.
Curantyl during pregnancy is used in tablets with an active substance content of 25 mg for oral (internal) administration.
The daily dose of the drug is selected individually and can be from 75 mg (3 tablets) to 225 mg (9 tablets). In severe cases, the dose of Curantyl may be increased to 600 mg per day. The duration of admission is also determined by the doctor.
Example. In studies of the effect of Curantyl on placental insufficiency in the third trimester of pregnancy, doctors prescribed a dose of 50 mg (2 tablets) 3 times a day for 4 weeks.
Side effects of Curantyl
When taking Curantyl without exceeding the daily dose, side effects are usually rare. A pregnant woman may experience transient:
dizziness;
nausea;
heartbeat.
A more serious side effect is a decrease in platelet count, which can be manifested by more frequent (than usual) bruising or bleeding. In this case, the doctor will adjust the dose.
Is Curantyl safe for an unborn child
Physicians have followed more than 5,000 children (under 18 months) born to mothers who were taking antiplatelet agents and found no developmental differences compared with children in the population.
Analogues of Curantyl
Curantil is a German-made drug, but it is produced in Russia (CJSC Berlin Pharma). Tablets called Dipyridamole (the active ingredient in Curantil) are also produced in Russia:
Alium;
Ozone;
Vertex;
FP "Obolenskoye", etc.
Bibliography
Curantil ® Directory of Medicines Vidal,website .
Van Vliet EOG, Askie LA, Mol BWJ, et al. Antiplatelet Agents and the Prevention of Spontaneous Preterm Birth: A Systematic Review and Meta-analysis. \ Obstet Gynecol. 2017;129(2):327-336, PubMed .
Duley L., Meher S., Hunter K.E., et al. Antiplatelet agents for preventing pre-eclampsia and its complications. \ Cochrane Database Syst Rev. 2019;2019(10):CD004659, PubMed .
Mironov A.V., Umakhanova M.M., Lebedev V.A., et al. The use of dipyridamole during pregnancy. \ Difficult patient. 2019;17(1-2):13-20.
Novikova S.V., Tsivtsivadze E.B., Leonova V.Yu., et al. Possibilities and prospects for the treatment of placental insufficiency. \ EFFECTIVE PHARMACOTHERAPY. Obstetrics and gynecology. 2017;3(26);22-25.
Photo: ©Shutterstock.com