Prince Louis' christening will be only "for his own"
24.05.2022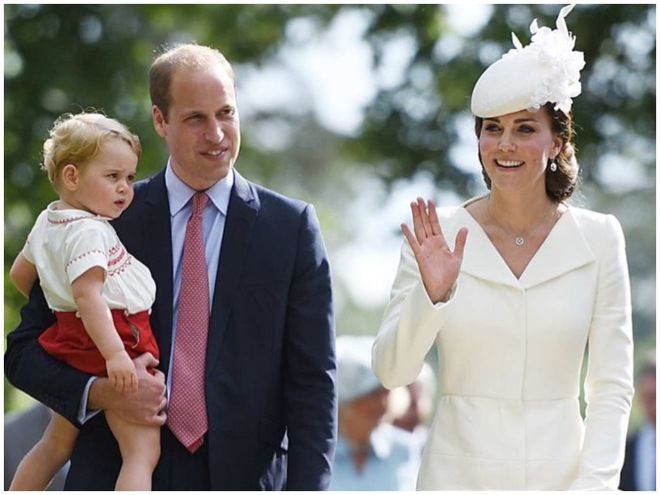 An important event will soon take place in the royal family – the christening of Prince Louis, who was born on April 23, 2018. However, Prince William and his wife, Duchess Catherine, are apparently so tired of the increased attention to their family that they do not want strangers to overcome them on the day of baptism .
Royal expert James Brooks said the Duke and Duchess of Cambridge are "well aware" of the interest in their family and therefore offer a "compromise": they will provide photographs of the expected event, but, in turn, are asked to respect their family's "boundaries" and not violate confidentiality.
"Based on previous christenings and the importance of this day for the family, Louis's baptism will be a very private matter and will hopefully go without surprises," he said. "They are well aware of the fact that they are constantly in the media spotlight: we saw this in recent photos of Prince George and Princess Charlotte playing at a polo match. We will no doubt have official christening photos, as we did with Prince George and Princess Charlotte. They let the photographers work for a while and then expect to be left alone for the rest of the day."
© Instagram @royalfamily2018
Prince Louis is expected to be christened in the next few months, along with Princess Charlotte and Prince George. Mr Brooks said the Duke and Duchess of Cambridge's youngest child would likely wear the same dress as the older children during the ceremony.
© Instagram @ _the_duchessofcambridge_ , @catherineandmadeleine.id
Baby Louie was introduced to the world after he was born, but we probably won't be able to see him before the baptismal ceremony.
Well, we can't wait for the photos from the christening of the younger prince!
Yeralash of the day: the most fun royal christening>>
Photo: Instagram