Prince Harry and Prince William have Russian roots
24.05.2022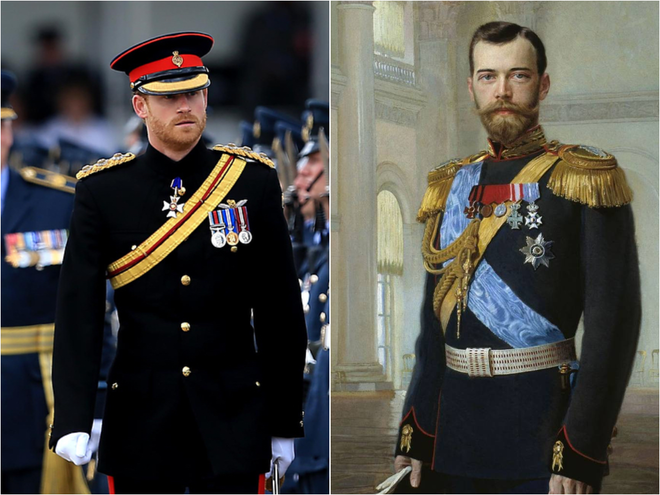 July 17 marks a memorable date – the 100th anniversary of the assassination of Emperor Nicholas II , his wife Alexandra and their five children: Olga, Tatiana, Maria, Anastasia and Alexei . But the execution of the Romanovs did not completely destroy the lineage of the dynasty. As it turns out, their modern relatives include members of the British royal family, including Princes William and Harry.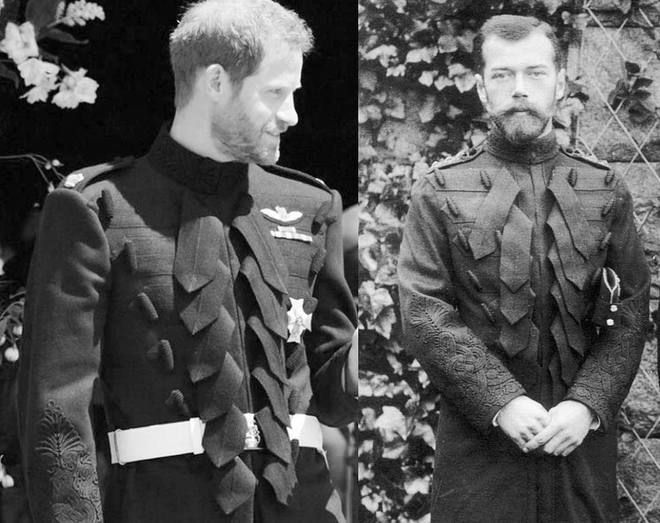 Left – Prince Harry, right – Nicholas II
Queen Elizabeth II , Prince Philip as well as their descendants are associated with the Romanov dynasty. First of all, through Queen Victoria, the grandmother of the Russian Empress Alexandra. Alexandra's mother was Victoria's second daughter, Princess Alice. Recall that the reigning Queen of England is the great-granddaughter of Queen Victoria.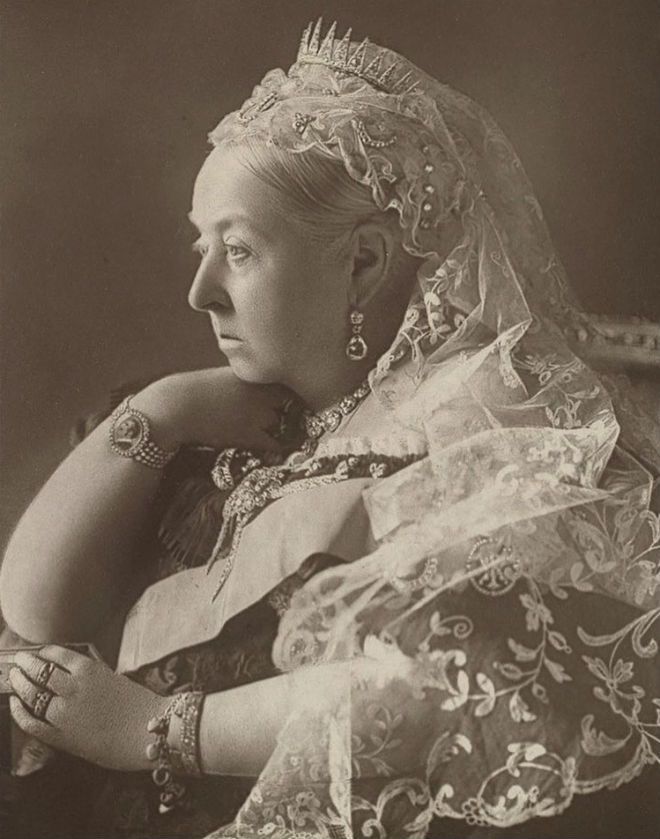 Queen Victoria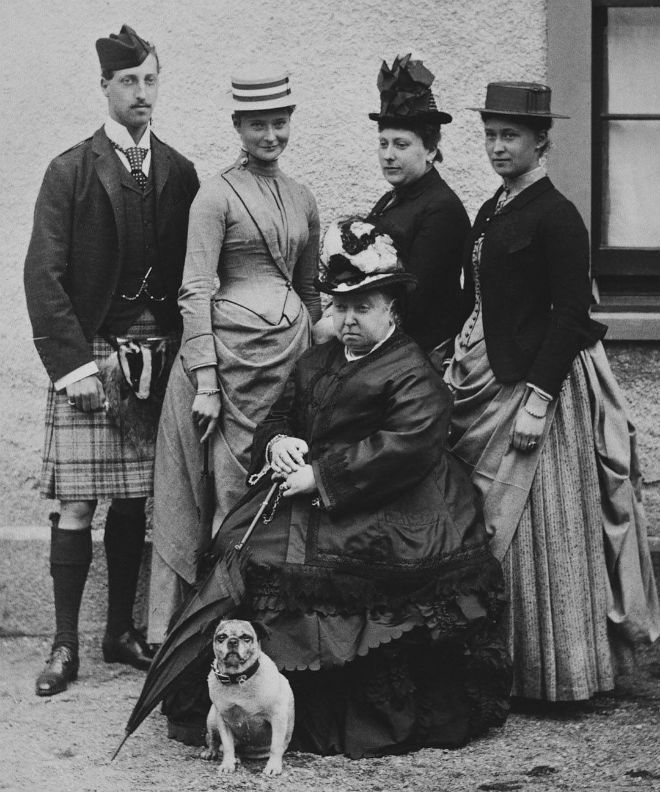 Queen Victoria with her family (from left to right): Prince Albert Victor (grandson), Princess Alice (granddaughter), Princess Beatrice (daughter) and Princess Irene of Hesse
Queen Elizabeth II's husband, Prince Philip, is related to the Romanovs through his father. Prince Andrei of Greece and Denmark is the great-grandfather of Alexandra Romanova, the wife of Nicholas II.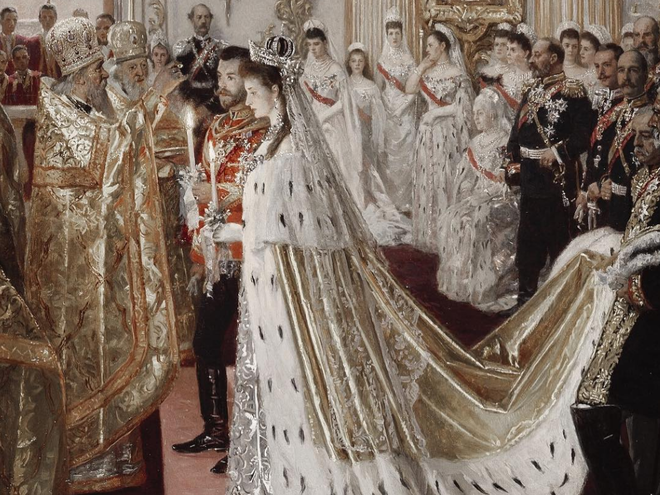 Wedding of Nicholas II and Alexandra Feodorovna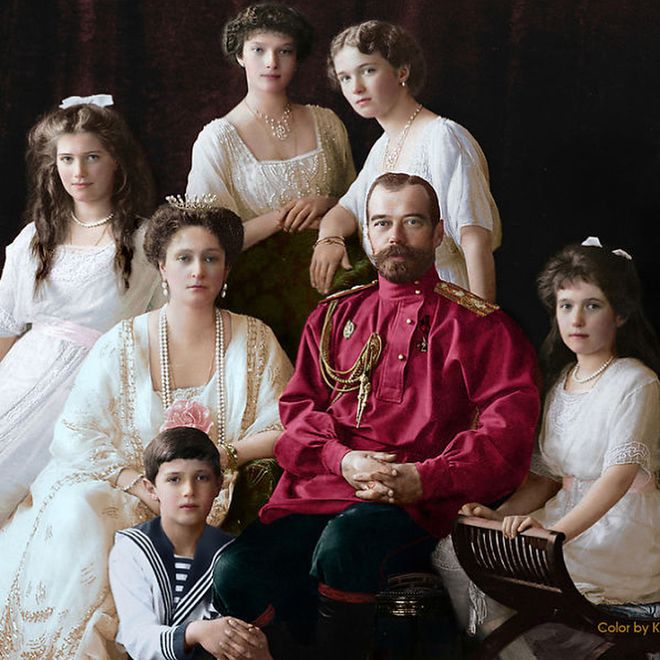 Nicholas II with family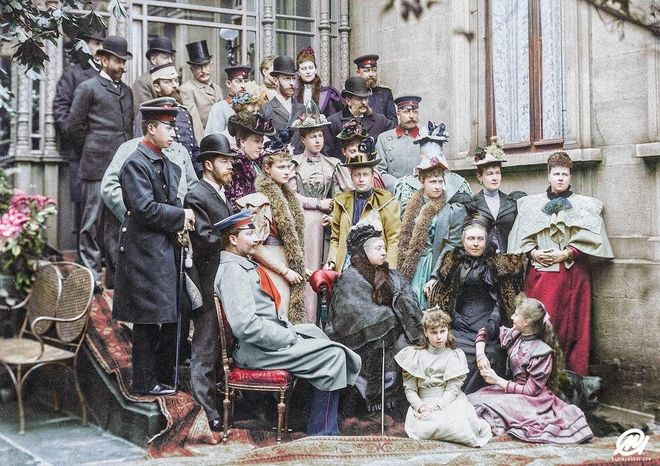 Queen Victoria and her family, including Nicholas II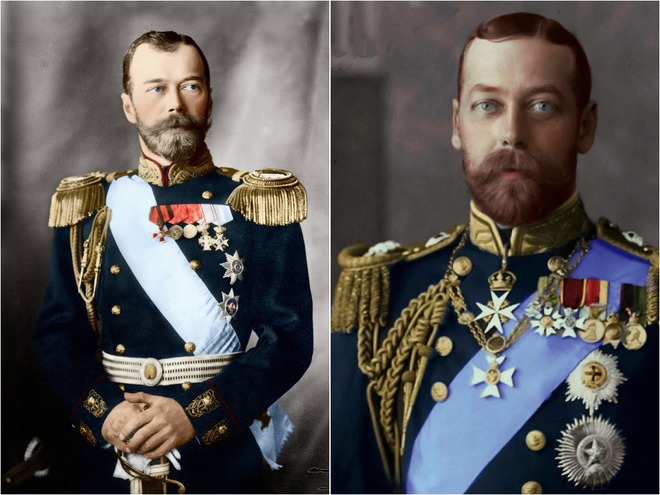 On the left – Nicholas II, on the right – his cousin, King George V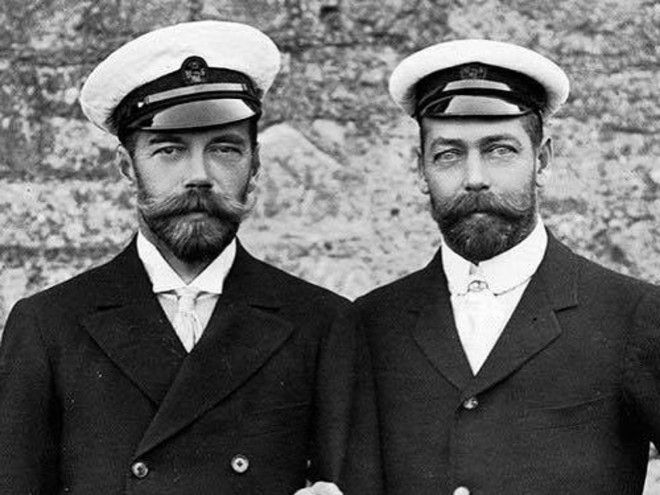 Nicholas II with his cousin – King George V
The Windsors have another kinship with the family of the last emperor of Russia. Grand Duchess Elena Vladimirovna, who was Nicholas II's cousin: the grandmother of Queen Elizabeth II's cousin, Prince Mike of Kent.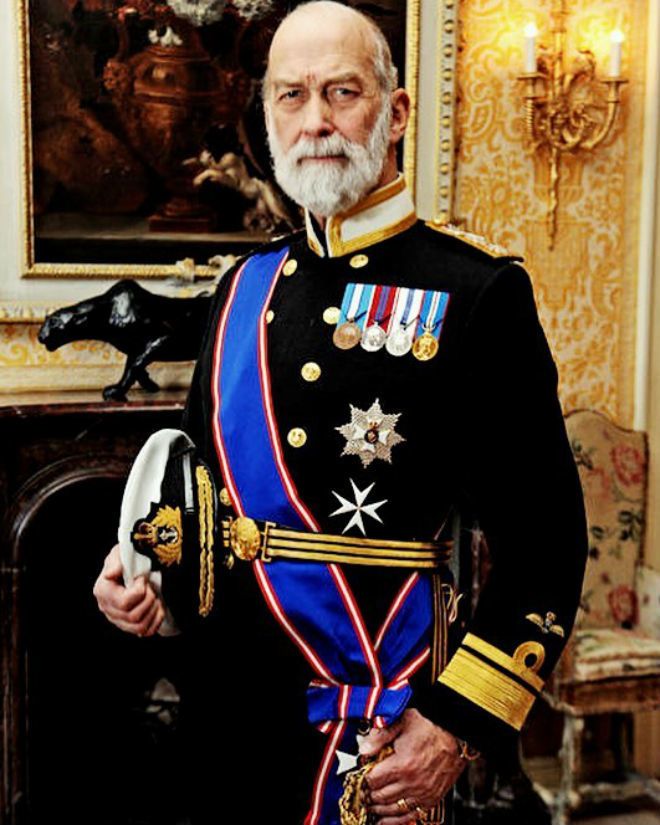 Prince Mike of Kent
Recall a historical fact: given that Nicholas II and Empress Alexandra lived at a time when members of the royal family married only with representatives of their class, Russian roots can be traced in many ruling dynasties.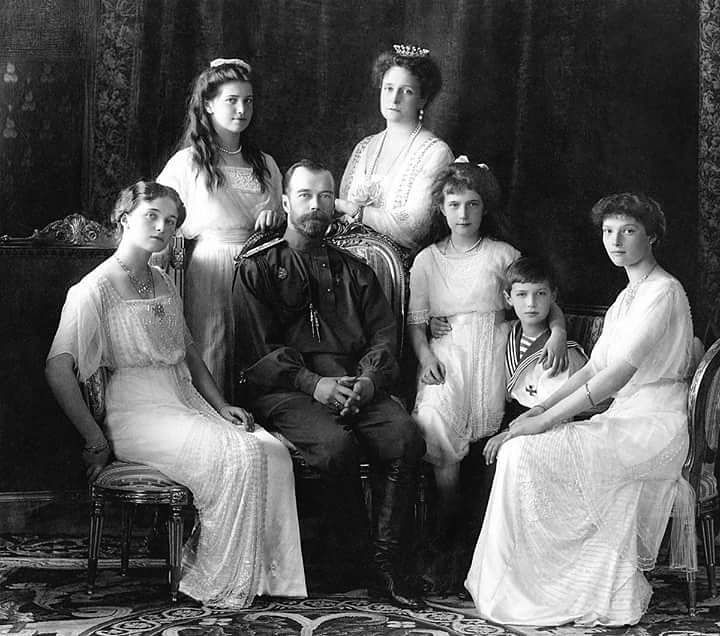 Nicholas II with family
Therefore, we can safely say that Russian blood also flows in Princes George, Louis , Princess Charlotte.
Photo: Instagram/kensingtonroyal, Instagram/ekb_mitropolia, Instagram/a.royal.moment, Instagram/historyofromanovs, Instagram/myhistory_project, Instagram/royalbrides.babies.britain, Instagram/jvaast, Instagram/marinaarts, Instagram/theromanovfamily,Instagram/_dragon_princess, Instagram/alexei.romanov, Instagram/thomasgibble