Family look: children of Nadezhda Mikhalkova
24.05.2022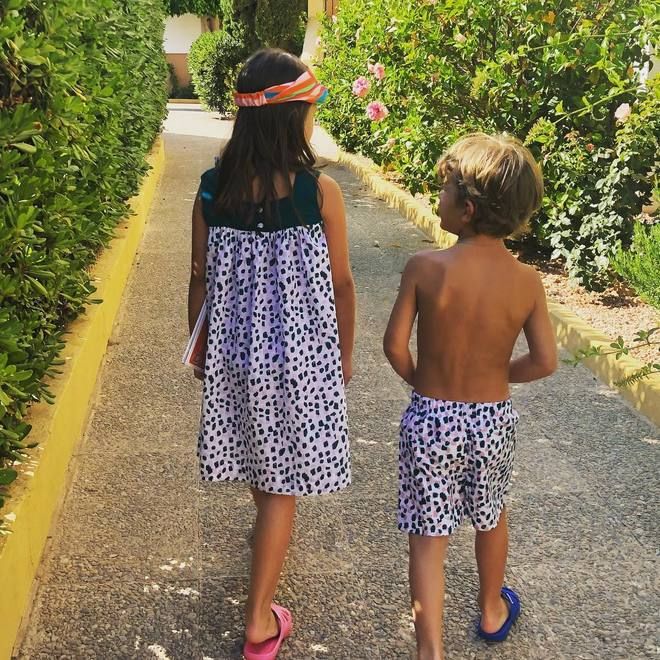 Actress Nadezhda Mikhalkova rarely shares photos of her daughter Nina (7) and son Ivan (5), who were born on the same day with a difference of 2 years. But this time, Nadezhda decided to please her subscribers, who constantly bombard the star with questions about where the children are. In the picture, the brother and sister are dressed in the same style: the children's dress and shorts are made of the same fabric.
Only they can bring so much happiness and grief at the same time, – writes the famous mother.
Nadezhda carefully protects her children from public attention, so all their photos that she posts in her microblog are taken from the back:
Recall that the father of the children is director Rezo Gigineishvili , with whom Nadezhda divorced last year after 7 years of marriage.
Do you like it when kids dress the same?
Photo: Instagram