Books of our childhood, which are always in order
24.05.2022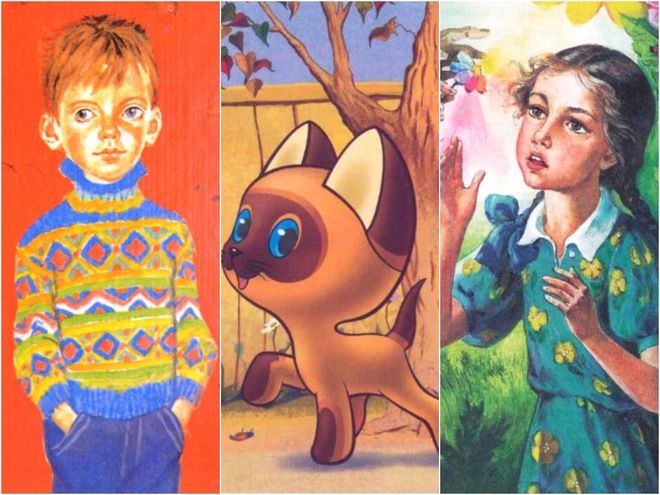 In our selection of books that will be of interest to children from about the age of four (4+). But, as practice shows, many growing up kids are so addicted to these stories that they ask their parents to reread them again and again, and then read them themselves.
Read more: 152 books worth reading for kids!
"The Adventures of Dunno and His Friends" by Nikolai Nosov
Dunno is a short man from the Flower City: he is a cheerful and energetic prankster. Sometimes he lacks intelligence, but resourcefulness is more than enough. Therefore, the hero always finds himself in different stories. And it is interesting for boys and girls of all generations!
"The Adventures of Dunno and His Friends" is the first part of the Nosov trilogy. When you read it, move on to other stories: "Dunno in the Sunny City" and "Dunno in the Moon"!
"Frog Traveler" Vsevolod Garshin
Once upon a time there was a frog who dreamed of seeing the world. But she couldn't fly like birds do…
Thus began the adventures of a curious frog: do you recognize your fidget in it?
Read and discuss together this interesting and at the same time instructive story.
Especially the little whys will love the book with questions and answers about wildlife! So much more interesting!

"Deniska's stories" by Viktor Dragunsky
Funny stories about prankster boys. Checked by moms: the book captivates for a long time. But while reading, periodically make remarks for the child – you can't do that!
We, our brothers, grew up on stories about Denisk and Co., and now the turn of the younger generation has come.
"Twelve Months" by Samuil Marshak
A wonderful story about how everything in life can change. Kind, a little naive and no less magical. Read on New Year's Eve. And not only. Love story for all time.
Get ready to answer thousands of children's questions, for example: "Where do they live for twelve months?", "Can they be found in the forest?", "What does a snowdrop look like?" or "Why is the princess so capricious?".

"Fox bread" by Mikhail Prishvin
Children love this story, and many of them dream of trying the same chanterelle bread. By the way, great idea!
Moms, take the experience of the author into service! After all, it can be bird porridge and fox soup. Sometimes it works for kids too.

"Kitten named Woof" Grigory Oster
Yes, he has such an unusual name. You and I know, but your baby doesn't yet. At the same time, you can also watch the cartoon: it is wonderful.

"The Tale of Lost Time" by Evgeny Schwartz
This book is about the importance of not wasting time. It's a very instructive story.
In modern terms – the basics of time management for preschoolers and primary school students.

"Flower-seven-flower" Valentina Kataeva
What happens if an ordinary girl meets a sorceress? Oh, so many interesting things! When reading the fairy tale "Flower-seven-flower", invite the child to dream up on the topic "What wishes would he like to fulfill, tearing off petal by petal."
By the way, after getting acquainted with this fairy tale, the kids begin to draw this most magical flower and sculpt it from plasticine.

"Smart Dog Sonya" by Andrey Usachev
Sonya is a royal pooch who loves to read, watch TV, eat cherry jam and go for walks.
Why royal?
The answer to this question is a kid and you will find in an entertaining book about the adventures of a dog. Believe me, funny Sonya will become a favorite literary character in the family.
Let's add a secret: you will even start quoting her.
"Elephant Went to Study" by David Samoilov
This book should be read by roles or me intonation: a funny story about how a baby elephant wanted to learn, and the mother elephant tried to help in this. Very funny dialogues will appeal not only to children, but also to adults.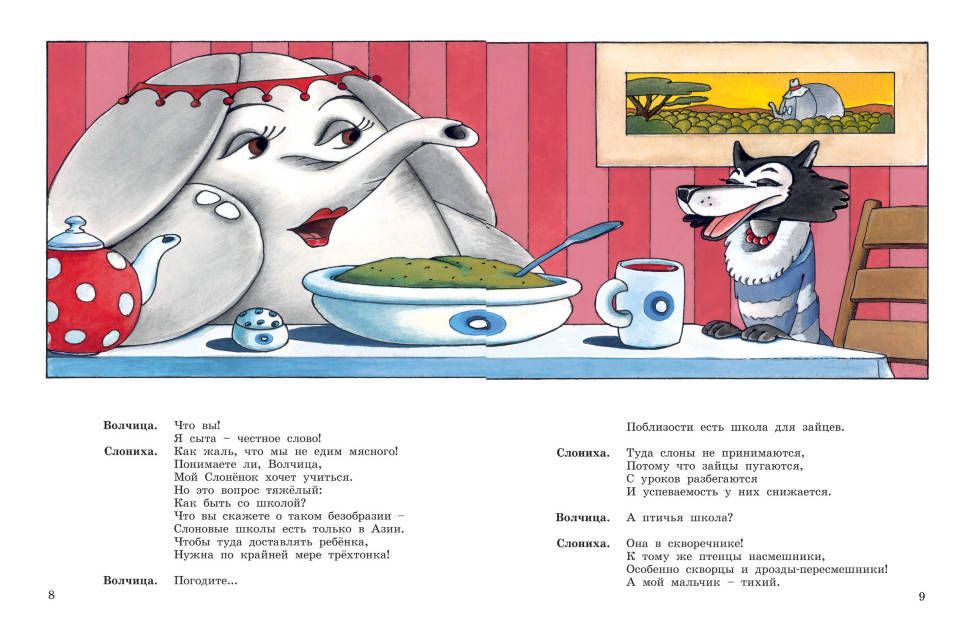 What books from your childhood do you read to your child?
Photo: press services of publishers